Hornwood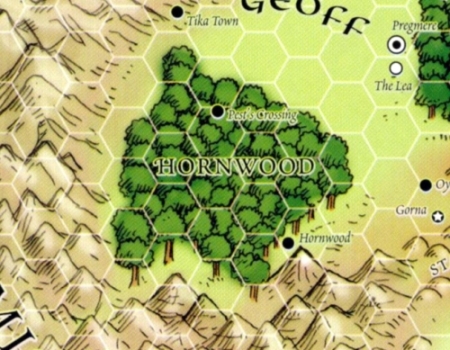 The Hornwood is a woodland in the Grand Duchy of Geoff.
Ecology
The Hornwood is named for the hornwood tree, a beautiful hardwood that, when treated, is particularly resilient. Hornwood bows are particularly prized, though other weapons are made from the material as well. First-rate hornwood is hard to come by, and quality hornwood bows are hard to prepare. Nonetheless, they make the finest of elven bows.
Hornwood trees are about the size and shape of small elms, with unusually straight trunks and branches and black bark. Their leaves are as long and pointed as spear-tips.
Inhabitants
Several groups of sylvan elves dwell in the Hornwood, as do many ferocious monsters. The ingundi may be partly responsible for the forest's dire reputation.
Features and settlements
Bibliography